FINALLY STAYING 
COOL ON BOARD
FINALLY STAYING COOL ON BOARD
FINALLY STAYING COOL ON BOARD
FINALLY STAYING COOL ON BOARD
FINALLY STAYING COOL ON BOARD
FINALLY STAYING COOL ON BOARD
FINALLY STAYING COOL ON BOARD
The new inflatable bimini fitting any boat
Enjoy finally your foredeck under the sun
  Plug & Play
 UV 30 Protection
Easy to secure on board
Easy to store and clean
 Pressure Relief Valves
 Sail with it up to 15 knots
Maximum coverage of bow area
 Fits both sail or motorboat vessels
Storing bag
 Plug & Play
 UV 30 Protection
 Easy to secure on board
 Easy to store and clean
 Pressure Relief Valves
 Sail with it up to 15 knots
 Maximum coverage of bow area
 Fits both sail or motorboat vessels
 Storing bag
REDISCOVER YOUR BOAT
The new shaded area on board where you will 
enjoy with friends and family or just relax…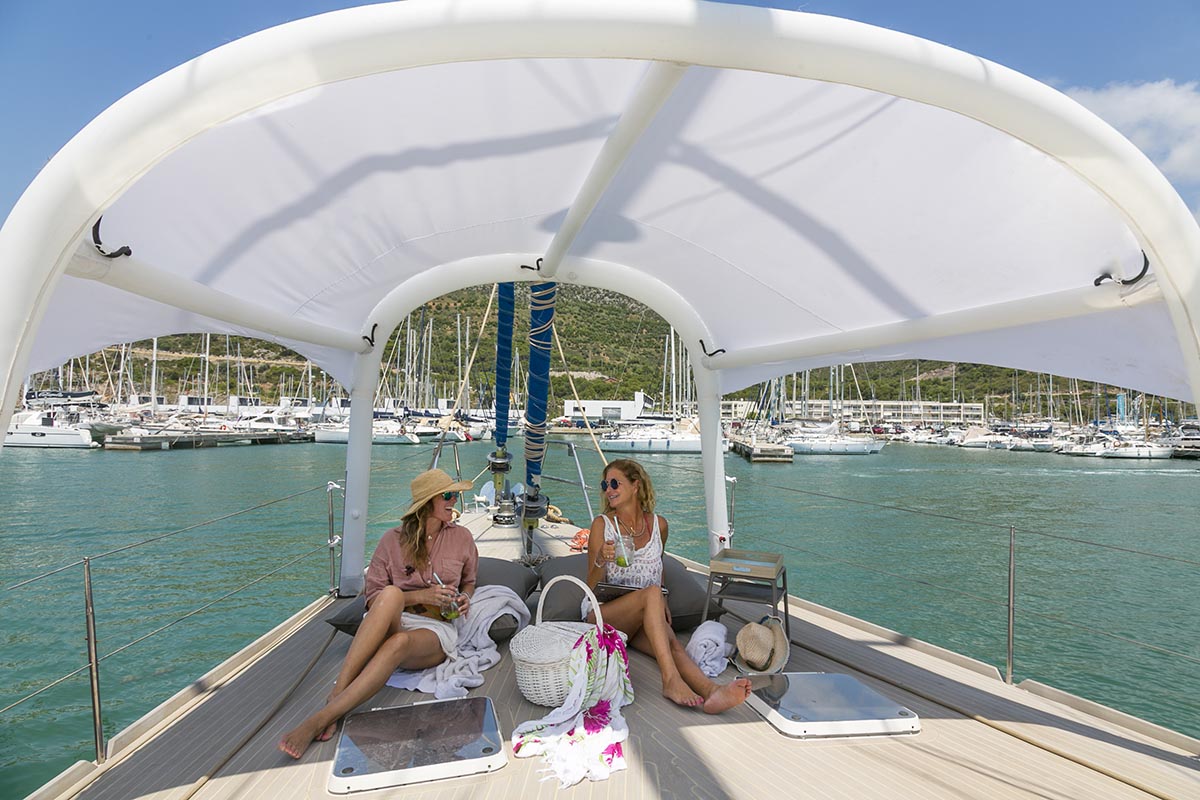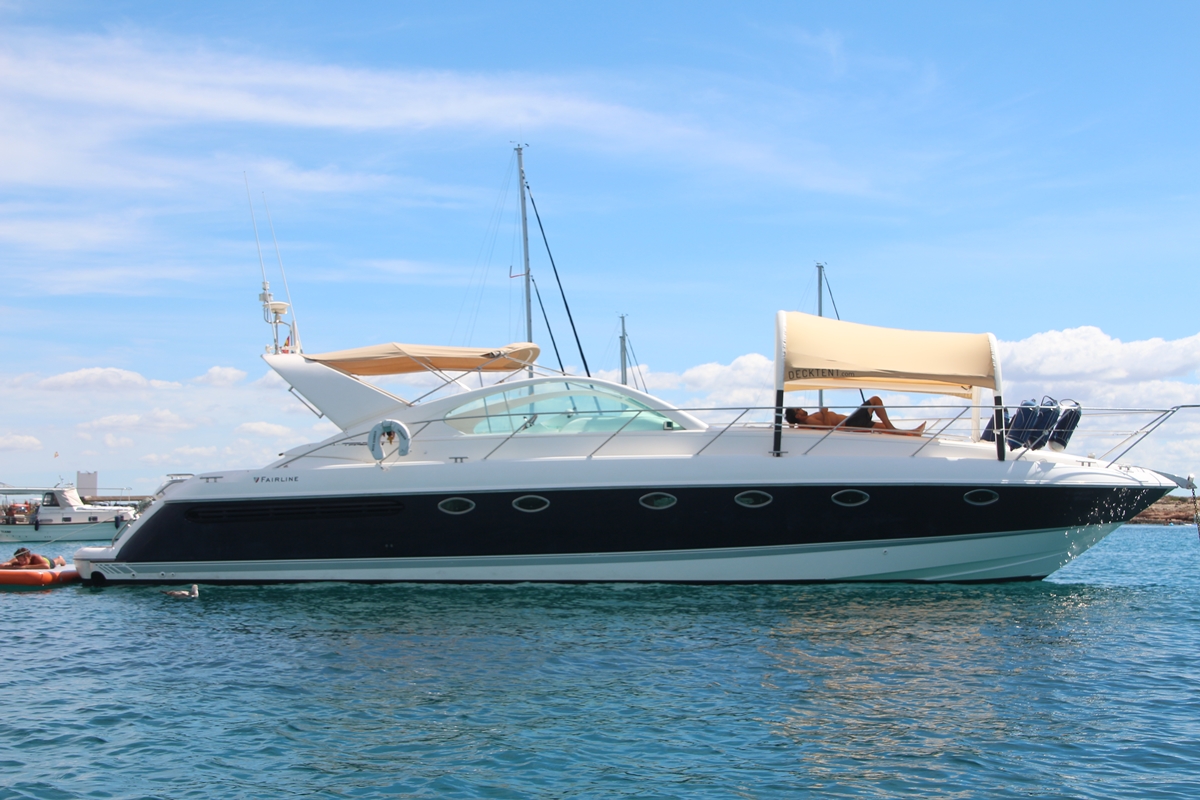 CHOOSE YOUR SIZE
Check easily which size fits your deck at best by checking only three measures.
It might happen that the "Motorboat" model fits a sailing boat or vice versa,
depending on the shape of each boat.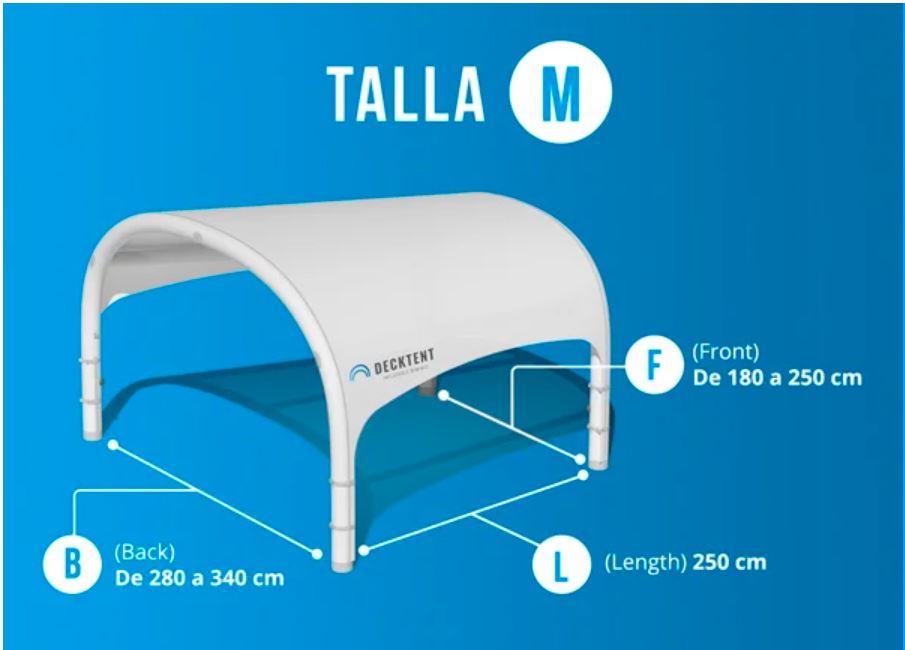 Fitting:
Motorboats from 9 to 15 meters
Sailboats from 12 to 18 meters
Price: 1.590 €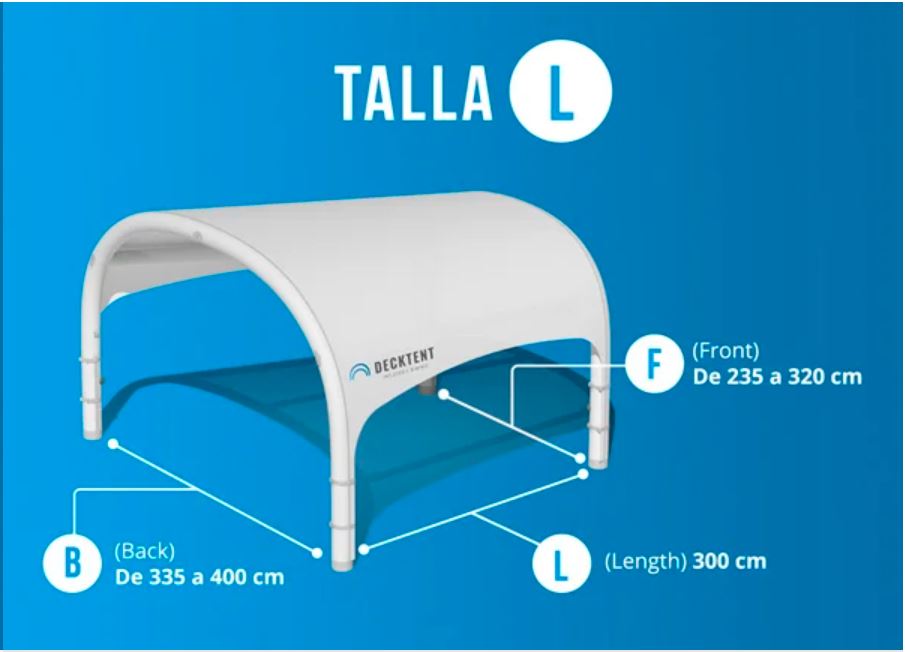 Fitting:
Motorboats from 13 to 25 meters
Sailboats from 16 to 25 meters
Precio: 2.390 €
ITS DESIGN ADAPTS TO SAILBOATS AND MOTORBOATS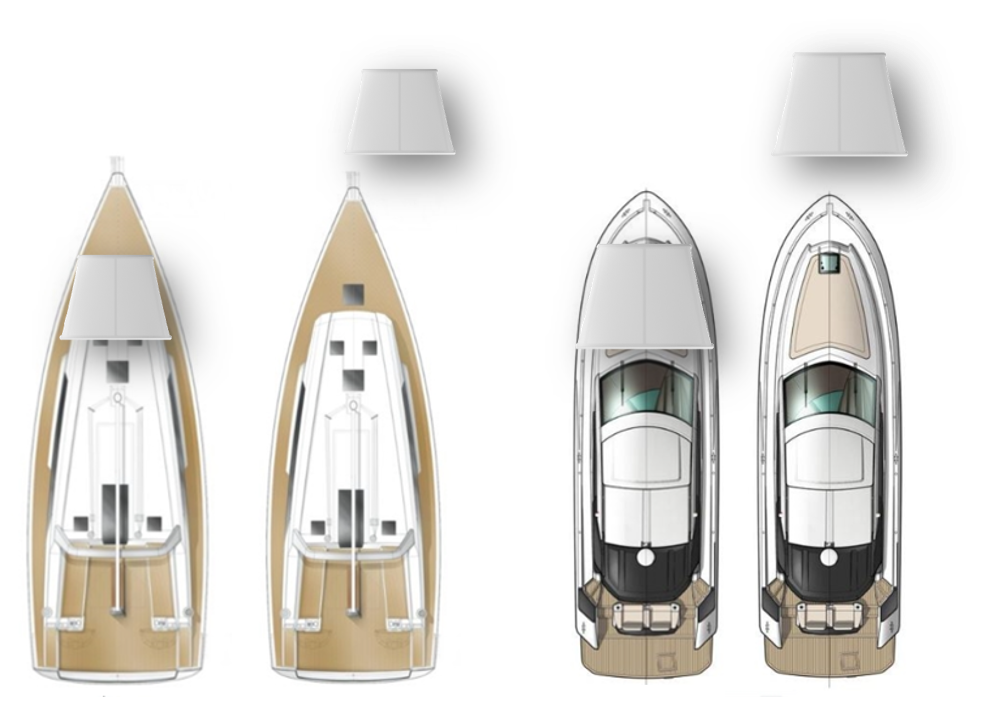 Mind the different shape and area available in a motorboat and sailboat  deck.
For that reason, and knowing every boat is different, please make sure to know the 3 measures to make your Decktent fit best at your boat
Since the inflatable structure is not totally rigid, you have a margin of up to 80 cm at each measure (F, B) to make it fit perfectly on your deck.

BOOK NOW YOUR INFLATABLE BIMINI AND ENJOY THE SUMMER!
ASK FORE MORE INFORMATION